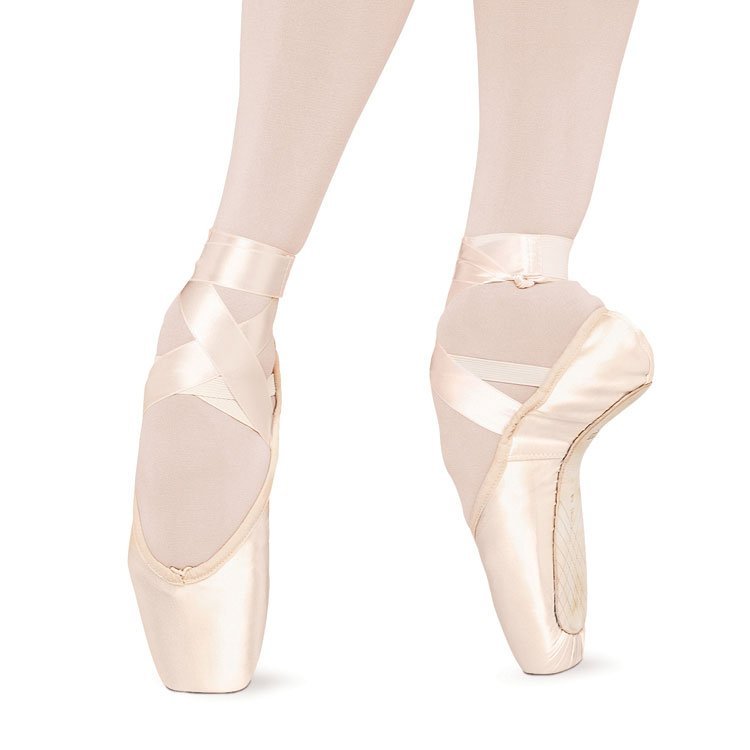 BLOCH SERENADE POINTE SHOE
Description
The Serenade pointe shoe shank/insole gives support under the metatarsal which assists in holding the foot back in the shoe. The oblong shaped platform with less height in the box helps give lateral support when 'en pointe'. This platform shape can help support a dancer inclined to sickle or fall off pointe sideways.
Ribbon sold separately
Narrow heel shape - Hugs the heel and reduces creasing
Oblong platform - Lateral support 'en pointe'
Shank/insole - Provides support for the foot 'en pointe'
Standard 'A' paste - Has resilience and is less affected by climatic conditions such as heat and humidity
POINTE SHOES SHOULD BE PROFESSIONALLY FITTED - ONLY ORDER IF YOU ARE CERTAIN OF YOUR EXACT STYLE, SIZE AND WIDTH OF SHOE.
For reasons of their own, BLOCH doesn't allow us to exhibit prices online. BLOCH products that display "out of stock/sold out" may not represent our actual stock level. If you are interested in this product, please contact us by clicking "enquire now".
Additional