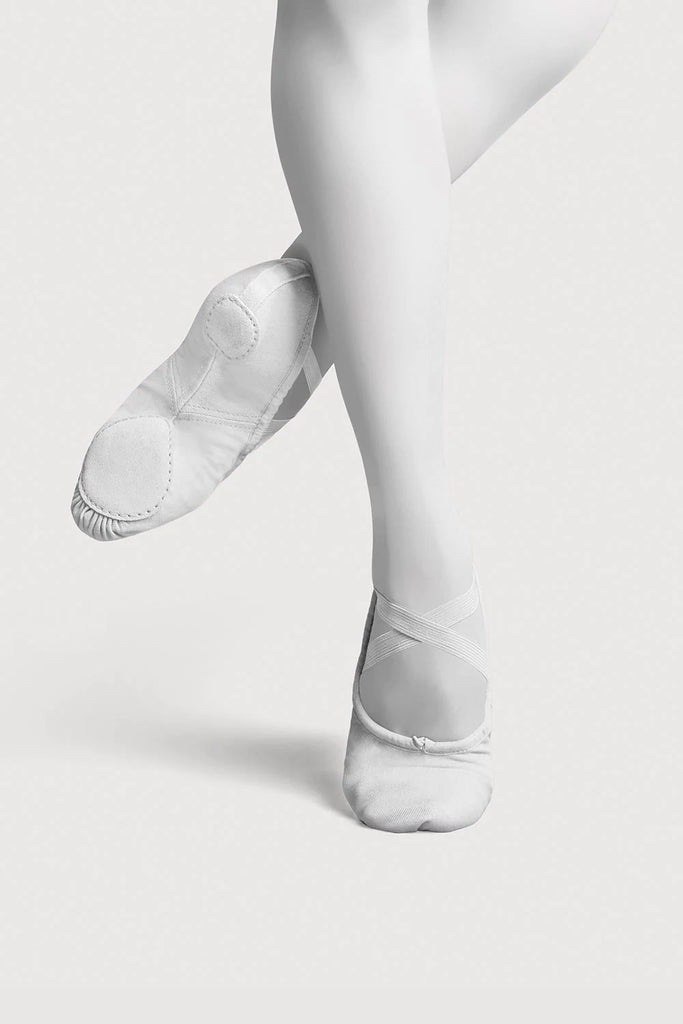 Bloch Perfectus Canvas Split Sole Mens Ballet Flat
Description
The all-new canvas Perfectus ballet shoe by Bloch has been designed to improve dancer performance with an innovative wider toe area that allows the toes to spread while up on relevé with a wider outsole surface area.
The outsole shape has been designed with a wide surface area to help with balance and turning. Shock-absorbing padding in the front sole pad protects the dancers joints from impact while jumping. Built on an improved last, the lines of this shoe follow the contours of the foot, hugging into the dancers arch showcasing their strength, training and technique.
Florentine canvas upper with a stretch canvas heel - Provides a superior and heel-hugging fit
Split sole construction - For better arch and flexibility
Pre-sewn cross elastic - For immediate wear
Innovative toe shape - Allows the toes to spread while up on relevé
Wide surface outsole area - Helps with balance and turning
Shock absorbing forefoot padding - Protects the joints from impact
Features:
Upper Material:

 

Front - Florentine canvas. Heel - Stretch canvas

Outsole Material:

 

Suede

Lining Material:

 

Textile

Sock Material:

 

Textile

Fastening:

 

Pre-sewn crossed elastics with drawstring

Sole:

 

Split Sole

Shock Absorption:

 

Forefoot pad

Dancer Level:

 

Intermediate to Advanced

Colours:

 

Various

Widths:

 

B,C, D

Sizes:

 

5 - 12

Forefoot Pad: Split Sole Wide
For reasons of their own, BLOCH doesn't allow us to exhibit prices online. BLOCH products that display "out of stock/sold out" may not represent our actual stock level. If you are interested in this product, please contact us by clicking "enquire now".
Additional